Sivantos honors business partners
Sivantos always strives to provide customers with high-quality products and the best possible services. Achieving those targets wouldn't be possible without the help of our suppliers.
Given that Sivantos proudly awarded Knowles Electronics and Auditdata A/S with a Supplier Award 2017. This Award representing their outstanding ratings and performance in the section of purchasing, logistics, quality and technology.
Both companies have achieved this with their reliability, motivation and successful team work. On the one hand Knowles has shown us that "we are not only a customer among others, but became strategic partners" the last decade. On the other hand, the beginning "relationship with Auditdata became a strong business partnership".
Company representatives Knowles CEO Christian Scherp and Auditdata CEO Claus Bak Petersen proudly accepted their awards and appreciation.
Knowles Electronics, leading supplier of acoustic components to the hearing health industry, provides Sivantos with high-quality hearing aid microphones and receivers.
Auditdata A/S is an industry expert in clinic management and fitting systems, audiometry, and hearing instrument testing.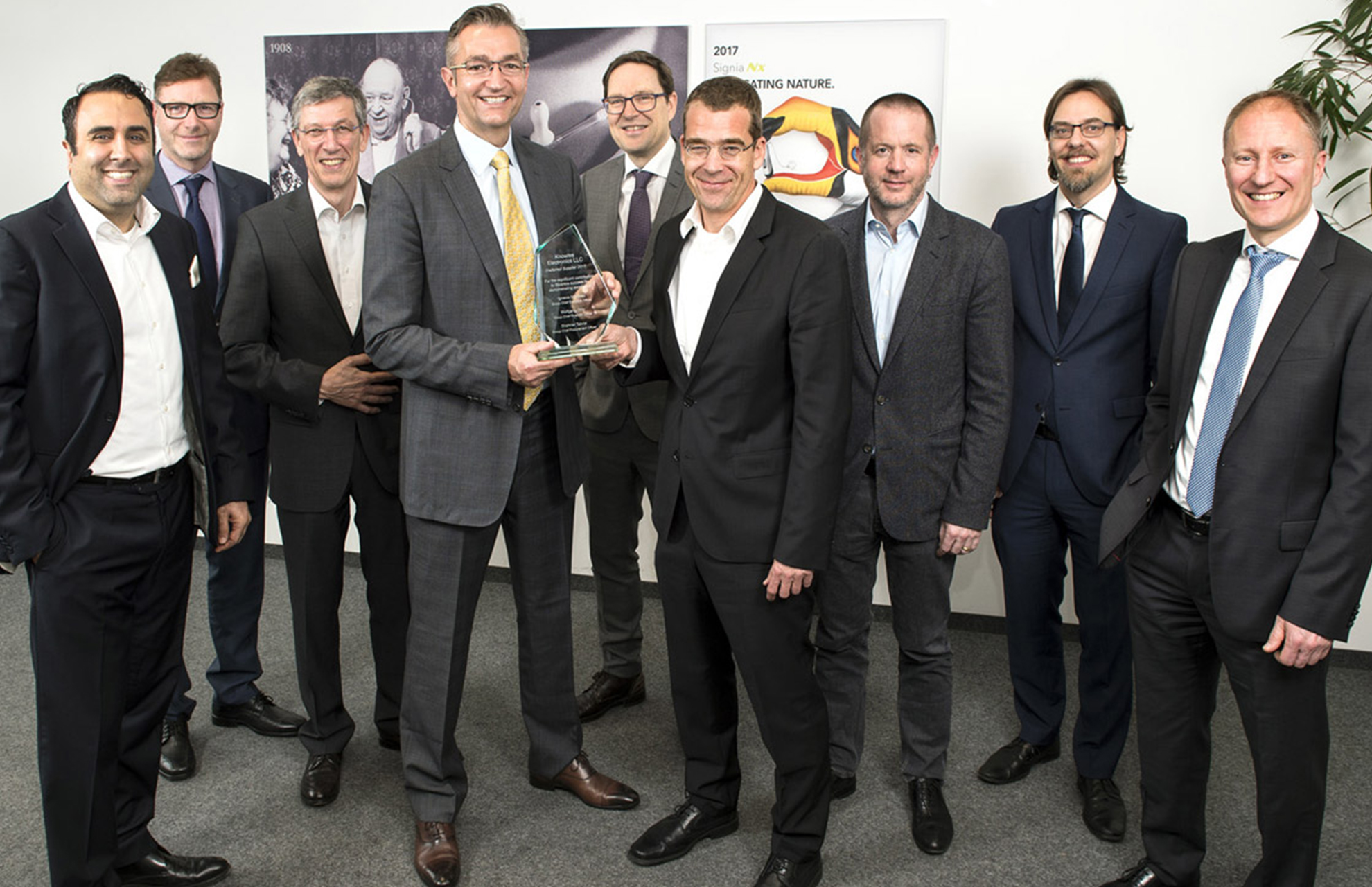 Pictured from left to right: Sivantos CPO Shahriar Tabrizi, Sivantos Sr. Account Manager Dietmar Löhndorf, Sivantos Lead Buyer Ferdinand Heims, Knowles CEO Christian Scherp, Knowles VP Europe Ole-Petter Brusdal, Sivantos CFO Wolfgang Ollig, Sivantos SVP R&D Stefan Menzl, Sivantos Head of ITE Development Roland Weigert, and Sivantos Head of IDT Team Dietmar Lommel.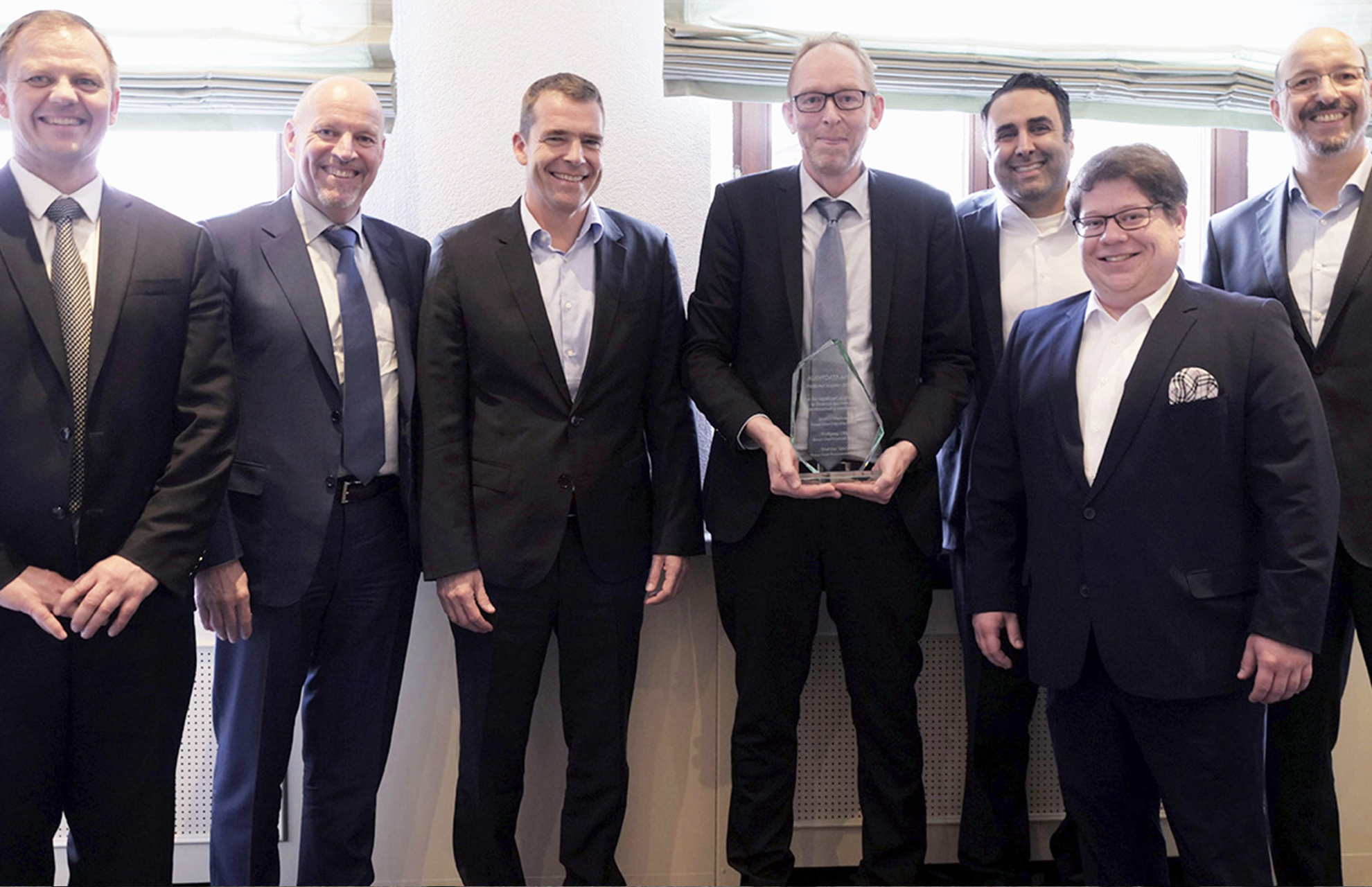 Pictured from left to right: Development & Project Manager Auditdata Christian Vaupell, General Manager Auditdata Drachmann-Hansen, Sivantos CFO Wolfgang Ollig, CEO Auditdata Claus Bak Peterson, Sivantos CPO Shahriar Tabrizi, Sivantos Procurement Norman Bordihn, Sivantos Sr. Product Manager Joachim Baumann.
•••••••••••••••••••
Do you have questions or comments? If you are an analyst, you will find the corresponding contact information on our Investor Reports page. If you are a journalist, please submit your request through our Message Center as Press. If you are interested in joining our team, please visit our Careers page learn more about opportunities with us. Suppliers can find relevant contact on the Suppliers page. Both hearing care professionals as well as people with hearing loss can find more information about the premium brand Signia on the websites.