Our history as an industry leader, combined with innovative hearing solutions, fuels our success.

Who we are
Sivantos US is built upon more than 130 years of creating hearing solutions that help people live richer, fuller lives. With over 500 employees located in Piscataway, N.J. and Plymouth, Minn., we continue to lead the way in hearing aid innovation.
Offering hearing aids under the Signia and Rexton brands, and with strategic partnerships with hearing care organizations like HearUSA and TruHearing, Sivantos US addresses the complete hearing health needs of patients across one of the world's largest hearing aid markets.

About Sivantos Group
Sivantos US is part of the Sivantos Group, which is one of the world's top manufacturer of hearing aids. Sivantos develops and manufacturers one out of every four hearing aids being used worldwide. Until January 2015, Sivantos Group was a Siemens Business Unit. Then it became an independent company.
Development has long been, and will continue to be, the groups' top priority. That's why Sivantos has achieved so many "world first's" in the hearing aid history, including the first hearing aid featuring a wireless system.
Sivantos Group will further develop their strengths and maintain their technology leadership, investing in our future to both optimize on structure and footprint, and build new capabilities. Business and platforms are becoming more and more flexible. Products and services are getting better and better. Sivantos' geographical footprint is more and more comprehensive. The goal behind all of this? To provide the best hearing aids and to be the best partner for our customers.
The Group's History
Sivantos has been helping people with hearing loss for 140 years. Their roots date back to 1878, when Werner von Siemens developed a telephone receiver with substantially improved transmission quality. This led to the discovery that the hard of hearing understand the person they are talking to much better if voice signals are amplified through electrical means.
You might also be interested to know where the name Sivantos comes from:
The first two letters "S-I" represent our Siemens heritage. "Vantos" comes from the English word "vantage", which means "a position that offers a strategic advantage, the commanding view". This is precisely the position we are aiming for, and intend to assume again in the industry: to be at the very top.

Our Leadership Team in the US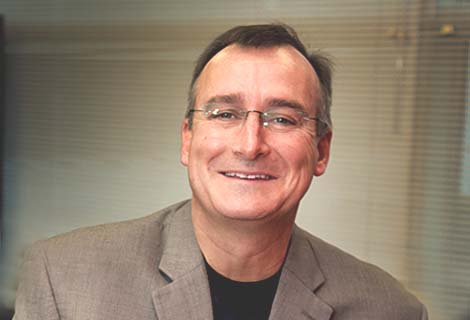 Steve Mahon, Chief Executive Officer Sivantos US
Steve Mahon, CEO and President of Sivantos US, brings strong leadership, strategic vision, and broad experience to Sivantos. He continues to grow Sivantos' success in the US market. For over a decade Steve served as the Canadian president of another global hearing aid manufacturer. He has spent his entire career in leadership roles within medical device companies, including several divisions of Johnson & Johnson.
Steve received his MBA with honors from the Rotman School of Business from the University of Toronto and his BS from University of Western Ontario. He is also licensed to fit hearing aids.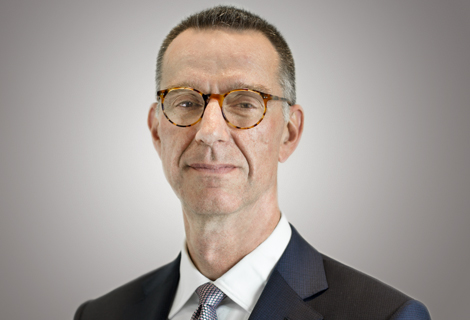 Eric Timm, Chief Operating Officer Sivantos US
As COO of Sivantos US, Eric Timm brings strategic vision, a breadth of healthcare experience, and expertise in management, marketing, and sales, He served as the US Vice-President of Marketing and National Sales for another global hearing aid company for nearly a decade. Prior to that, he held leadership positions at Cardinal Health, 3M, and Bristol-Meyers Squibb.
Eric received his MBA from the University of Wisconsin-Madison and a BA in Economics, with Honors, from Gustavus Adolphus College.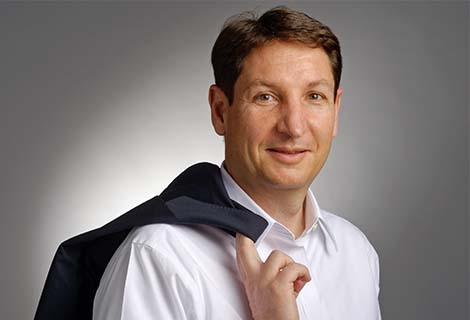 Tom Strauch, Chief Finance Officer Sivantos US
Thomas Strauch is the CFO of Sivantos North America retail and wholesale entities.  Thomas has over twenty years of global finance and audit experience in both multi-national and venture-backed companies. As CFO of US retail, Thomas lead the successful forward integration of the newly acquired retail operations into Siemens audiology. Thomas has lived and worked in South Africa, France, Germany, China and the US, and is fluent in German, English and French.
Thomas received his Bachelor's degree from the University of Applied Sciences (Saarbruecken, Germany) and his MBA from the Institut International de Commerce et Distribution (Paris, France).

What we care for
Giving back to the community – such was the motivation behind Sivantos US' decision to host the "Signia US Summer Blood Drive" this July. Accidents, surgeries or sicknesses can happen to anyone. In these situations, blood donations can be instrumental in treating patients or even saving lives. According to the American Red Cross,
every two seconds someone in the U.S. needs blood.To help these people, employees from Sivantos US decided to host a blood drive. The event took place in a specially equipped truck from the New York Blood Center. Altogether, 28 people decided to participate.
A big thank you to New York Blood Center and to all who donated!
Contact Us
Sivantos, Inc.
P.O. Box 1397
Piscataway, NJ 08855-1397
Some quick facts:
500+
employees work for Sivantos US
1878
the roots of our company are formed
#1
Sivantos US is the leader in hearing aid inventions