Our numbers speak for themselves
2015 - 835 €m
2016 - 933 €m
2017 - 967 €m
2015 - 206 €m
2016 - 221 €m
2017 - 238 €m
2015 - 531 €m
2016 - 587 €m
2017 - 621 €m
2015 - 122 €m
2016 - 149 €m
2017 - 183 €m

Investing in building capabilities
Investing in our future is key to success. Our approach is a threefold one, aimed at building on the foundational capabilities to drive market opportunities whenever they present themselves. First: our Business Model. With Telecare, our remote services, and Sivantos Cloud,we set the basis for our digital business. The acquisition and very successful expansion of audibene is just another example. Last but not least, we have made a very effective brand transition from Siemens to Signia.
Second: operational excellence. We invested in a new European Distribution Center in Poland and established new headquarters in Singapore, comprising a central manufacturing and logistics center. Third: our systems. We have heavily revamped our system infrastructure and are about to develop a new eCommerce platform. But we didn't stop there… we have also deployed a new commercial reporting system and realized a salesforce platform that is already operational in all key markets.

Improving agility and efficiencies
Over the last three years, we have significantly optimized our operational footprint and company structure. More specifically, we completed the group structure into the Singapore holding. We consolidated the In-the-Ear manufacturing and modeling from 16 countries to two: Poland and China. The Behind-the-Ear manufacturing and repair was consolidated from 16 countries to one: Singapore.
The restructuring of the European Distribution Center is complete while implementation of our Shared Services department is in progress. Not to forget Operations: our supply chain optimization has led to a significant reduction of inventories and the ERP (Enterprise Resource Planning) harmonization is in progress across all countries.

Evolving with the Market
APAC (Asia Pacific) is expected to show the highest growth rate in the hearing aids market. In this respect it is very promising that Sivantos is consistently ranked number 1 or 2, by revenue, in Asia. We'll seize the opportunities that accompany the growing aging population, the increasing trend of mild to moderate hearing loss in younger people, the rising awareness toward hearing health, generally growing incomes, and the rising government funding to improve healthcare infrastructure and services.
Our fiscal year runs from October 1st to September 30th.
The main industry events we attend during the year include AudiologyNOW! (scheduled March 27–30, 2019 in Columbus, OH) and the EUHA (scheduled October 17 – 19, 2018 in Hanover, Germany).
We have built a strong financial reporting system, creating transparency and enabling fast decision making as basis for a performing entrepreneurial culture.

Your contact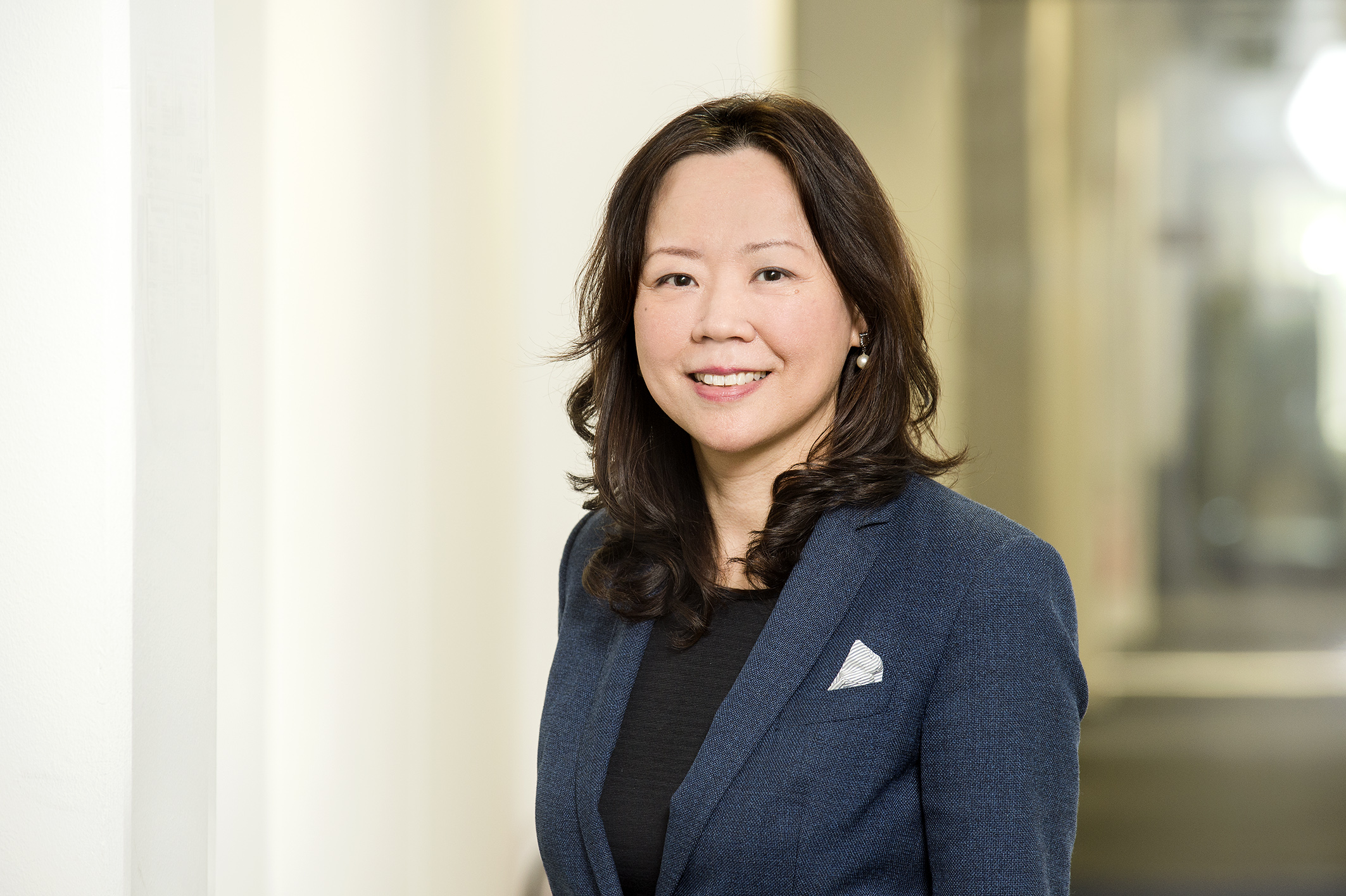 Cecilia Lim
Head of Treasury and Financing
Sivantos Group